WANTON NOODLES
(also lovingly known as Mee Kia)
Made fresh daily from quality ingredients sourced locally and the region, these finely cut egg noodles are prized by many local, well established Chinese restaurants. Handpicked for its firm bite and springiness, it lends a crisp and lively mouthfeel.
SGD $5.90
Buy Now
EMERALD NOODLES
Carrying the same delicious characteristics as our wanton noodles, emerald noodles lend a gorgeous colour to the plate. Freshly made each day, these noodles are the favourite choice amongst many a professional chef.
SGD $6.20
Buy Now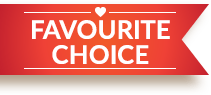 THICK EGG NOODLES
( also lovingly known as Mee Pok )
Freshly made each day, this is yet another delicious variant of our wanton noodles but in broader strands. The addition of eggs along with its thick, flat profile provide the thick egg noodles with a rich and chewier texture.
SGD $5.90
Buy Now
LA MIAN
Our handpicked la mian generously soaks up the flavor of the broth that it is cooked in whilst holding its soft and springy texture. Made daily with seaweed extract to provide a hint of natural sweetness.
SGD $6.20
Buy Now
CUBIE NOODLES
When having steamboat or perhaps during times where a midnight snack is in order, simply toss a couple of these into some boiling broth. Give the golden-brown cubie noodles 40 seconds to enjoy their springy texture and rich flavours.
SGD $4.90
*Out of Stock*
Buy Now
CUBIE CRISPY NOODLES
This thinner version of our Cubie Noodles is perfect for steamboat or a midnight snack. Simply toss a couple of cubes into boiling broth for 40 seconds to enjoy their springy texture and rich flavours. Alternatively, roughly breakup a cube and sprinkle over salads for an additional crunch.
SGD $4.90
Buy Now
WANTON SKINS
Velvety smooth and supple our handpicked egg wanton skins are made fresh every day following a time-perfected recipe. Available in round and square shapes to suit different wrapping styles and cooking requirements.
Egg wanton skins are used mainly for Cantonese or Hong Kong style wantons. They are thinner and softer, yet able to hold up better in boiling water. These skins are perfect for making deep fried wantons as well as dim sums (think Siew Mai).
SGD $5.90
Buy Now
HOMEMADE OYSTER SAUCE
Much effort has been put into making this oyster sauce, right from the beginning when the oysters are freshly harvested from the open sea. Made from 85% pure oyster paste and perfumed with specially selected oils, herbs and spices for an intense umami flavour.
SGD $21.90
Buy Now
SICHUAN PEPPERCORN
These Sichuan peppercorns are grown and harvested in the county of Hanyuan in China, specifically in the town of Qingxi, and are known for their superb quality and fragrance. In fact, these peppercorns have been used as gifts to Chinese emperors since the Sung Dynasty, earning them the name "Gongjiao". Even today, they are produced in very limited quantities and are highly sought after.
SGD $18.90
Buy Now