Black Sesame Noodles with Grilled Squid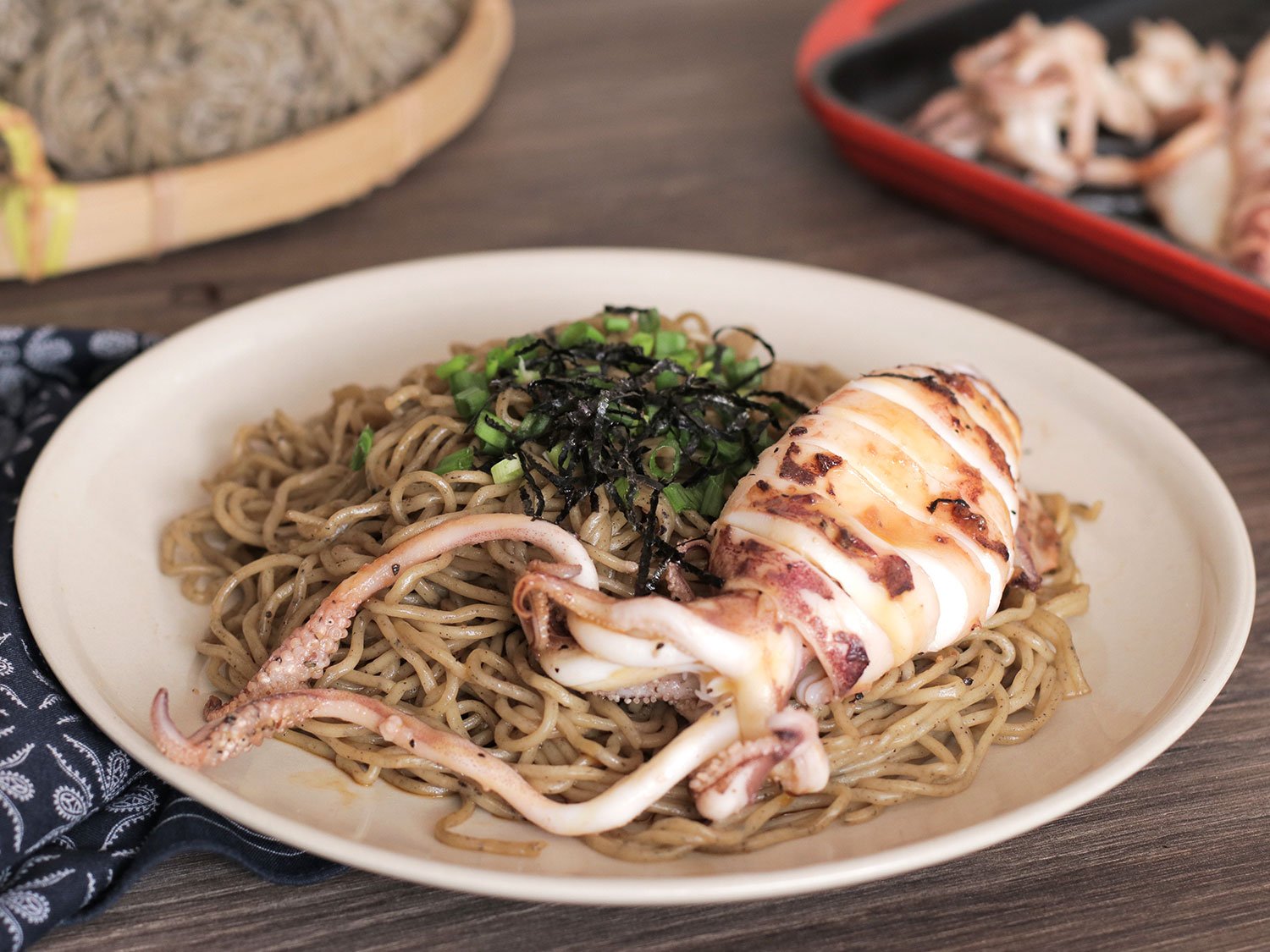 Extremely easy recipe, that is tasty and definitely a healthier option.
---
---
Ingredients
90g Black Sesame Noodles
1 whole medium squid – clean and wash
4 tbsp Soba Sauce
1 tsp sesame oil
Roasted seaweed strips
Spring onions – chopped
1 satay stick
Marinate for squid:
Method
Pat dry the squid with paper towels. Marinate with salt and pepper and set aside for at least an hour.
Thread the squid through the satay stick after patting it dry.
In a heated and oiled pan, grill the squid for about 2 minutes on each side, or till cooked.
In a bowl, add in soba sauce and sesame oil. Mix well.
Bring a large pot of water to the boil. Add in one serving of noodles, using a pair of chopsticks to separate the noodle strands.
Cook for 50 seconds, remove and strain off any excess water.
Toss black sesame noodles in prepared soba sauce. Serve with sliced squid. Garnish with spring onions and roasted seaweed.