Soya Sauce Chicken
by Clement Chong (Recipe Video)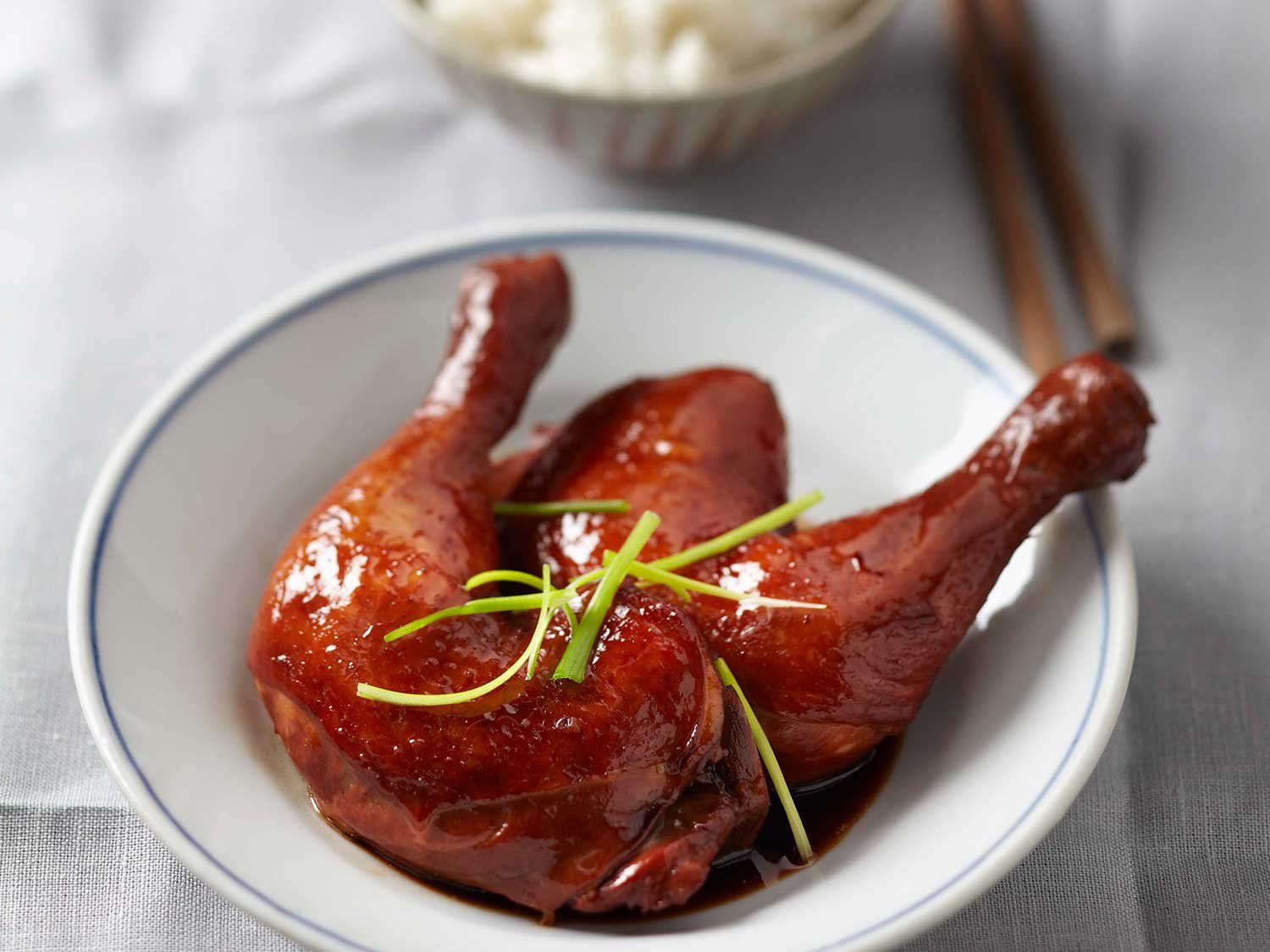 Top recipe choice whenever we are serving our guest. This dish taste better pre-cooked one day in advance, you will end with extremely flavourful soya sauce chicken. We love to serve it with wanton noodles or emerald noodles.
---
---
Ingredients
1.3-1.5kg Whole Chicken
1L Water
3 bottles Light Soy Sauce (623ml per bottle)
15-30 pc Peppercorns, bashed
3 pc Dried Grass Fruit
2 pc Cinnamon Stick, snapped into half
50g Ginger, lightly bashed
20g Liquorice
4 pc Star Anise
1kg Rock Sugar, or to taste
2-4 tbsp Chinese Rose Wine (Hua Tiao)
6 stalks Spring Onions
Sesame oil for glazing
Method
To a large pot, add all ingredients, except the chicken and spring onions. Bring the mixture to the boil.
When boiling, add the spring onions, followed by the chicken.
Turn the chicken every 5 minutes for the next 20 minutes on medium heat.
Remove the chicken from the pot. Set aside and allow to cool.
When the chicken has cooled, glaze the whole chicken with a thin layer of sesame oil. This serves to enhance the taste as well as gives the chicken skin a delicious shine.
Use a sharp cleaver to chop the chicken into desired pieces.
Serve with your favourite Handpicked noodles.